Dr Cara Duminy

Dr. Cara Duminy, a medical doctor (MBChb, UCT), developed an interest in the cosmetic side of medicine early in her career, inspired by her father, Cape Town Plastic Surgeon, Dr. Francois Duminy.
After completing her community service years she ventured to London's Harley Street to learn more about non-surgical aesthetics. Upon her return to Cape Town, she continued this pursuit in aesthetic medicine and assisting plastic surgeons in cosmetic surgery.
Dr Cara keeps abreast of the latest trends in aesthetic medicine by attending as many local and international congresses as she can, while also ensuring that the treatments and procedures she offers her patients are of only the highest quality, with proven results and benefits.
Dr Cara aims to achieve subtle yet beautiful, rejuvenated looking results.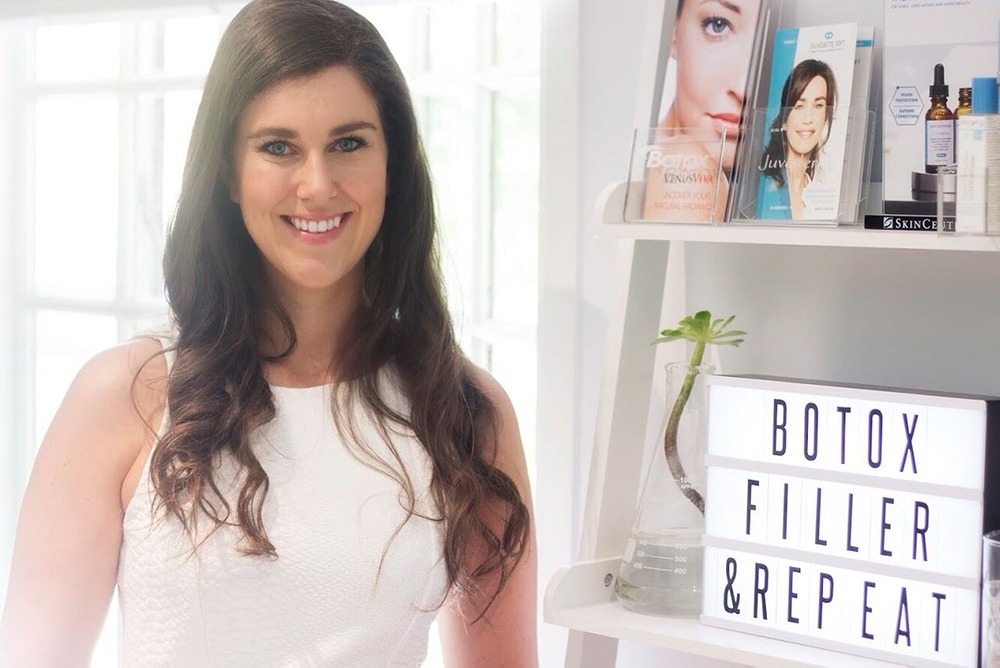 SILHOUETTE SOFT
Silhouette Soft is convenient non-surgical, minimally invasive face or neck lift that uses barbed threads.
These threads are inserted into the skin at strategic points, and when pulled on they create a lasting lift due to one-directional cones that prevent the thread from sliding. This procedure is also known as the lunch-hour lift.
BOTOX®
A simple treatment to dramatically soften facial expression lines and leave you looking younger and more refreshed.
They are commonly used to treat wrinkles around and above the eyes, frown lines, horizontal forehead lines and in other specific areas of the face, as well as for excessive sweating.
Botox is injected (no more than a 'prick') into the relevant muscles. Over the course of several days, it temporarily paralyses them into relaxation, smoothing out the skin above.
Treatment time takes around 15 minutes to half an hour depending on the number of areas you wish to treat.
Botox is temporary and lasts 3-5 months or longer, depending on the individual.
FILLERS
Fillers are "volumisers" that can either be used to replace lost volume in the face or hands or to create volume where it is wanted for example in the lips or cheeks.
Fillers can also be used to correct scars and wrinkles and to improve general skin condition. The procedure generally takes less than half an hour and no pre-testing is necessary. Treatments are repeated on a six-month to yearly basis.
VITAL INJECTOR WITH RESTYLANE SKINBOOSTERS
Restylane Skinboosters treatments create luminous skin in a natural way by gently and naturally smoothing the skin from the inside.
It works by increasing hydration within the skin to provide lasting moisture and improve the skin's surface.
Each treatment involves a series of hydrating microinjections of long-lasting hyaluronic acid, also called stabilised HA, a water-loving substance found naturally in the body that maintains hydration in the skin.
Stabilised HA is a soft, gel-like substance that absorbs water and brings deep skin hydration to the treated areas, giving it improved firmness, elasticity and smoothness.
The Vital Injector is a device used in conjunction with skinboosters that delivers an exact amount of stabilised HA to a precise depth calibrated specifically to your skin and your needs.
SCLEROTHERAPY
Sclerotherapy is an aesthetical medical procedure that is used to eliminate small varicose veins and spider veins.
Sclerotherapy involves injecting these veins, which are usually found on the legs due to genetic factors, excessive standing or after pregnancy, with a solution that helps to reduce or eliminate them.