It is helpful to people with:
Allergies to make-up
Bad sight, who struggle to apply make up
Loss of lashes through alopecia or chemotherapy
Shaping the eyeliner that will open tired looking eyes and give an anti-ageing look.
Or anyone wanting neat, smudge-free, time-saving, hassle-free definition on their eyes
Shades of brown, grey, blue, turquoise, green, charcoal or black are available.
Thickness, shape and intensity are discussed.
Eyelash tinting is recommended before treatment, as mascara should be avoided one week afterwards. Contact lenses should be removed before treatment and may be put in afterwards or spectacles can be worn instead. Permanent make-up can have slight fading over the years (sun can cause colour to lighten). If necessary, touch ups may be done to maintain colour.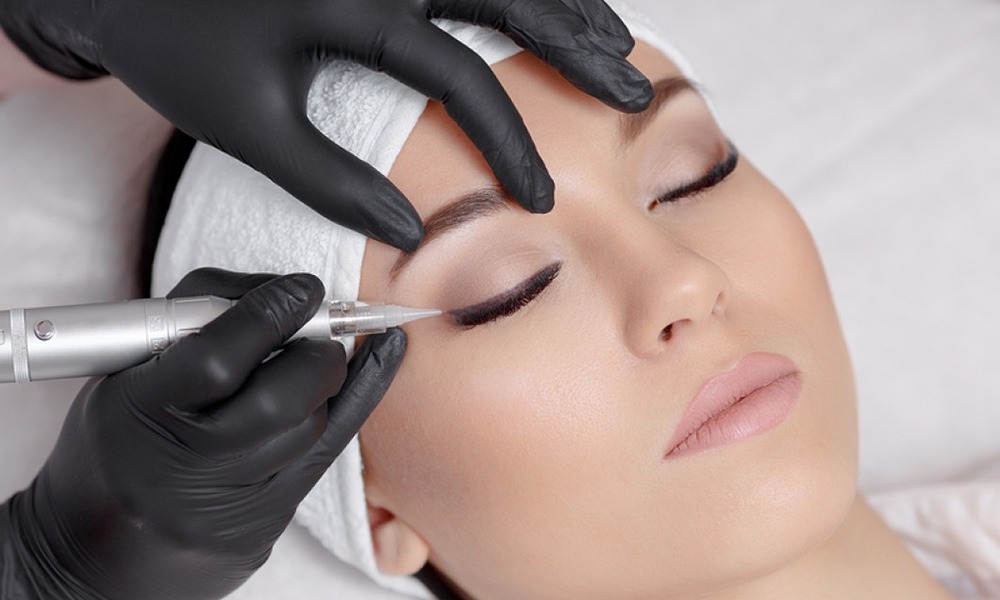 Procedure
This is a process whereby pigments are placed under the skin by means of superficial scratching. Pigments used are hypoallergenic. They are safe to use on skins with allergies to make-up.
Needles, needle caps and mixing pots are sterile and disposable. Anaesthetic creams and gels are used prior to and during treatment. Shape, colour and intensity are also discussed prior to treatment.
It is important to note that the colour intensity will initially be significantly darker than what is expected for the final outcome. A fine scab forms which takes approximately 3-7 days to heal, taking with it a lot of colour. After two weeks, the final result and true colour can be seen. This is when it is determined whether a touch up is necessary.
If a touch up is necessary it may be done about a month after your first appointment. If a particular colour is desired, bring relevant make up with you.
-Waxing and electrolysis should be done five days prior to procedure and one week afterward