Microdermabrasion treatment is a non-surgical, safe and gentle procedure that deeply exfoliates and polishes the skin to stimulate new cell growth and the renewal of collagen. Using a handpiece which emits fine crystals onto the surface of the skin, microdermabrasion will remove dull, dead skin cells and unclog pores.
It is a non-invasive procedure that can be used to treat a number of skin concerns with no downtime. Microdermabrasion can remove sun-damaged skin, lessen or remove the appearance of dark spots, diminish the look of facial wrinkles, improve ageing skin and effectively treat stretch marks and scars left from moderate to severe acne. The procedure is not painful and requires no anaesthesia.
The Ultrapeel microdermabrasion systems have been offering solutions to achieve glowing and radiant skin for more than 15 years. Your skin specialist can carry out a wide range of applications safely and effectively while giving you a comfortable experience during the treatment. Ultrapeel microdermabrasion was FDA cleared in 1996. It is used all over the world.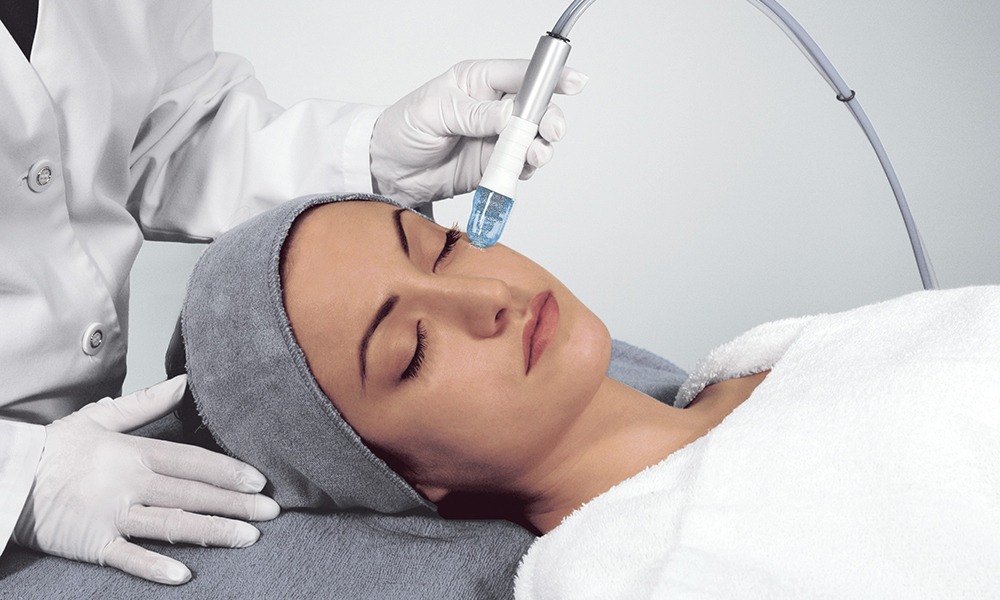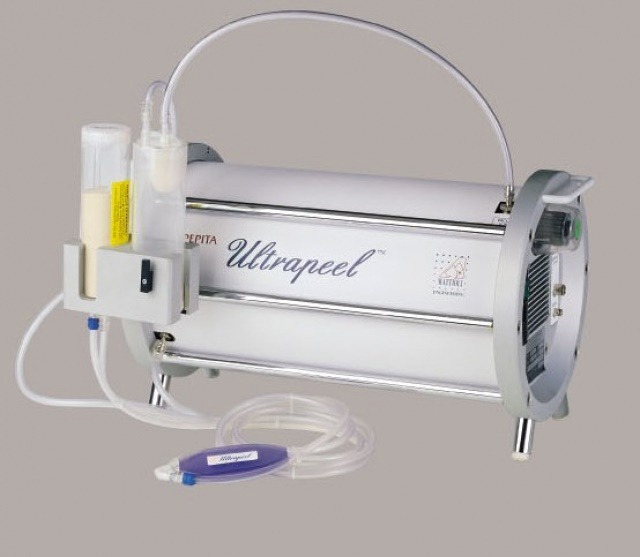 What can it be used to treat?

Rough skin texture
Certain types of scarring
Uneven pigmentation
Age spots
Fine lines
Open pores
Dull, devitalized skin
What areas can be treated?
Microdermabrasion is usually performed on the face, neck and décolleté, but can be performed on any part of the body (such as the back of the hands).
Is there any downtime?
Depending on the strength of the treatment, immediately following the procedure your skin may appear slightly flushed. This will subside quickly following the treatment. A sensation of tightness or dryness may be experienced for a couple of days following the treatment.
How many treatments do I need?
After even one treatment you will notice improvements in texture, and the appearance of refreshed looking skin, but as with other skin rejuvenation techniques, a series of treatments, spaced 2 weeks apart, is recommended to reduce or remove fine wrinkles and unwanted pigmentation.
Microdermabrasion Infusion Facial
The Microdermabrasion treatment combines all the benefits of microdermabrasion, with the added benefits of active ingredients being infused into the skin.
We make use of the Mattioli Transderm system. Utilising a needle-free form of mesotherapy, this device is FDA cleared as an alternative to injections. Based on the actives used, this treatment can be used to improve skin texture, reduce the appearance of fine lines and wrinkles, increase hydration and promote a youthful, healthy glow.