A Feathered Application Gives A Natural Look To:
Uneven eyebrows
Sparse eyebrows that need filling in
Brows that are too fair
Brows missing due to alopecia or chemotherapy
"Anti-ageing lift" can be given to brows which 'open' tired looking eyes, replacing the popular old- fashioned brow lift surgery.
Pigments are matched to each individuals colouring or a specific brow pencil colour, ranging from light blonde to black.
Shape – time is spent drawing, measuring and getting the perfect shape for each client before work commences.
Colour – to match clients colouring. A few similar tones can be used to create a 3D effect, rather than one colour.
Technique – natural feathered strokes.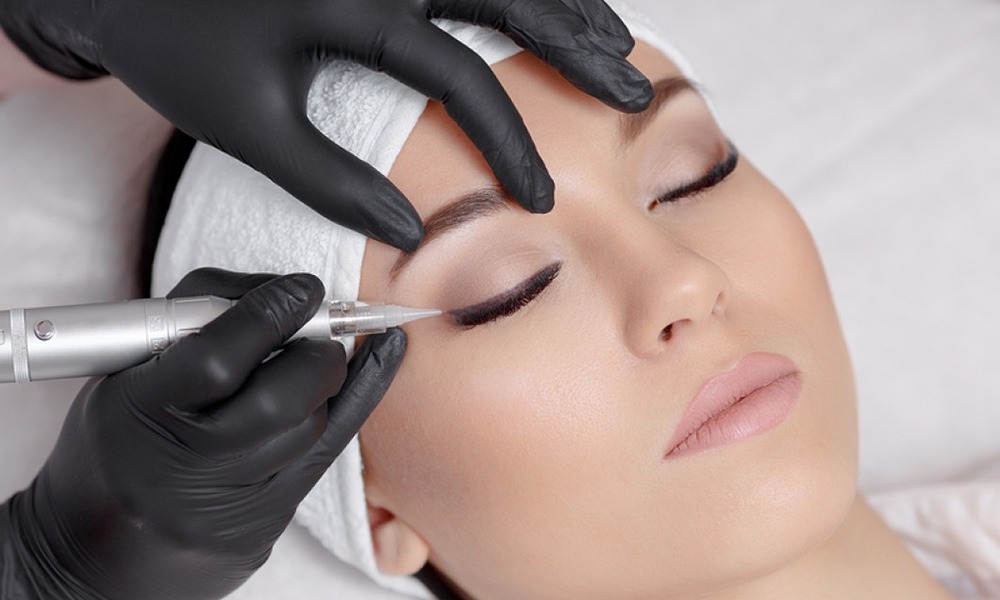 Permanent Eyeliner Procedure
Permanent Eyeliner is a process whereby pigments are placed under the skin by means of superficial scratching.
Pigments used are hypoallergenic. They are safe to use on skins with allergies to make-up.
Needles, needle caps and mixing pots are sterile and disposable. Anaesthetic creams and gels are used prior to and during treatment.
Shape, colour and intensity are also discussed prior to treatment.
It is important to note that the colour intensity will initially be significantly darker than what is expected for the final outcome.
A fine scab forms which can take approximately 3-7 days to heal, taking with it a lot of colour. After two weeks, the final result and true colour can be seen. This is when it is determined whether a touch up is necessary.
If a touch up is necessary it may be done about a month after your first appointment.
If a particular colour is desired, bring relevant makeup with you.
-Waxing and electrolysis should be done five days prior to the procedure and one week afterwards.