The initial consultation is a one-hour skin analysis and in-depth consultation with a therapist trained in the Pastiche Methodology of skin analysis. The main objective of this detailed service is to identify your skin concerns and establish the cause of the condition(s).
During this hour your skin diagnostic technician will gather all data relating to the work play lifestyle, nutritional, medical and cosmetic history that is relevant to determine the contributing factors to your skin condition. Once we have established a cause we can then put together a personalised programme that will make a real difference.
Skin analysis methods of the past are no longer sufficient to give the knowledge we require about the health of the skin. Accuracy is required to achieve visible and measurable results from skin treatments and products. Our complete and professional skin analysis includes the use of skin diagnostic devices which are valuable in providing proof in the changes of the skins health.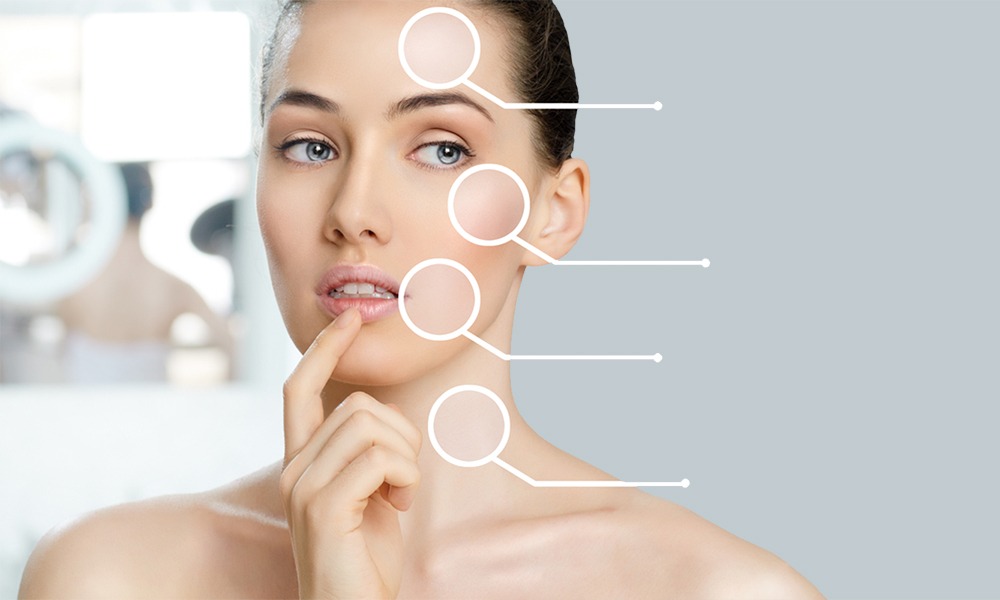 We collect data using:
Facial Analysis Image Processing
Skin Diagnostic Unit
The Facial Analysis Image Processor takes photographs of the skin and utilizes 3 light sources in order to aid diagnosis.
White light which provides a normal light image
Polarization light which shows up area of spots and pigmentation
UV light which shows up porphyrins and sebum
This device is used to analyse pores, wrinkles, sebum, pigmentation and skin tone.
The Skin Diagnostic Unit digitally measures lipid, hydration, melanin depth, and erythema levels. This device is very accurate and even the most difficult skin conditions are easily diagnosed.
It is highly recommended to book in for a skin analysis consultation before starting any facial treatments. This will enable the therapist to make personalized recommendations based on your skin concern, and to prepare a treatment programme designed to improve it.