Intense Pulsed Light (IPL) Skin Rejuvenation treatment is an easy, safe, non-surgical treatment for many skin conditions such as rosacea, hyperpigmentation, age spots, freckles and similar pigment disorders often brought about by age or over-exposure to the sun.
Where pigmentation is concerned, the Intense Pulsed Light is absorbed by the excess melanin, which then breaks up into smaller particles and is removed by the body's natural exfoliating process.
The photofacial procedure penetrates deep into the skin, causing microscopic blood vessels below the surface of the skin to constrict, therefore reducing diffused redness and flushing safely and effectively.
The photofacial also stimulates our Fibroblast cells which are responsible for creating collagen, to keep our skin looking youthful, improving fine lines and uneven skin tone.
The most powerful pulsed light systems available
We use the Energist Ultra Plus pulsed light treatments as well as Syneron's elos™ technology. Syneron's elos™, an advanced version of IPL combines IPL and radio frequency (RF), the new generation of high-tech skin enhancement technology to achieve superior results.
How does it work?
Intense pulsed light is absorbed by the melanin of a pigmented lesion or the haemoglobin in a dilated capillary and repairs the damage caused by ageing and the sun.
Who is an ideal candidate?
Generally ideal candidates for Photo Rejuvenation are people that have:
Red flushed faces
Sun damaged skin
Hyperpigmentation
Age spots
Broken capillaries
Fine Lines
Enlarged pores
A desire to improve the overall appearance of their skin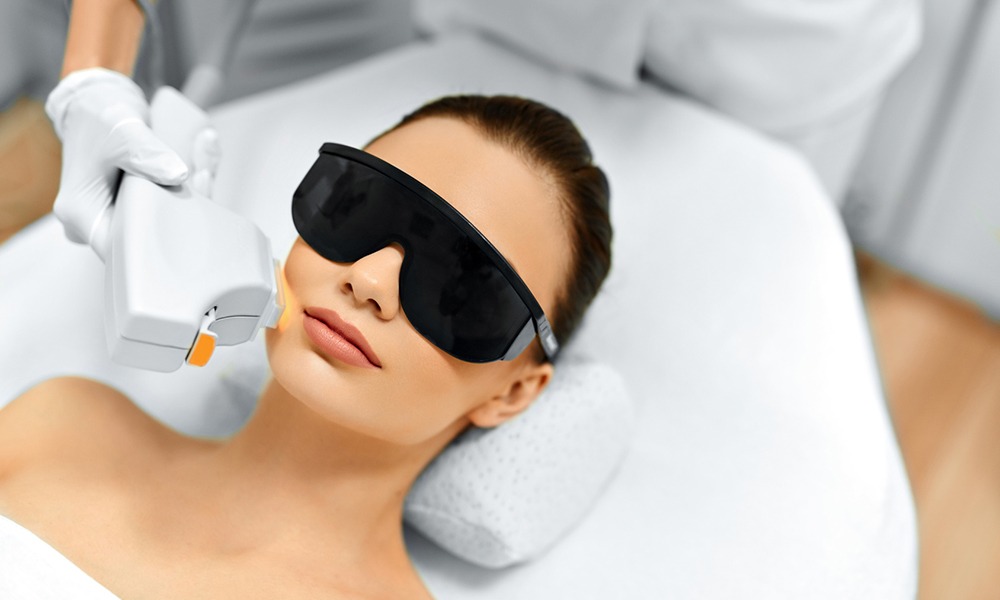 What results can I expect?
One should notice one or more of the following:
Skin will have a more even tone
Sunspots will fade
Pore size will reduce
Skin will be more elastic and firm
Softening of fine lines
How many treatments are required?
Depending on the severity of the skin condition, 3 to 5 treatments at 3 to 4 week intervals.