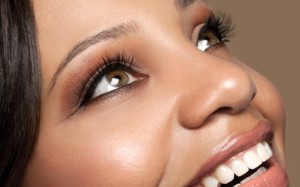 This involves enhancing the natural beauty of the eyes: top, bottom or both, either a soft natural look or by giving perfect definition.
It is helpful to people with:
Allergies to make-up
Bad sight, who struggle to apply make up
Loss of lashes through alopecia or chemotherapy
Shaping the eyeliner that will open tired looking eyes and give an anti-ageing look.
Or anyone wanting neat, smudge-free, time-saving, hassle-free definition on their eyes
Shades of brown, grey, blue, turquoise, green, charcoal or black are available.
Thickness, shape and intensity are discussed.
Eyelash tinting is recommended before treatment, as mascara should be avoided one week afterwards. Contact lenses should be removed before treatment and may be put in afterwards or spectacles can be worn instead. Permanent make-up can have slight fading over the years (sun can cause colour to lighten). If necessary, touch ups may be done to maintain colour.